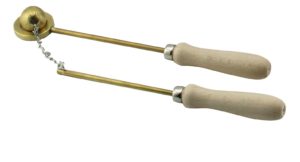 Ring & Ball Apparatus
It is used for demonstrating thermal expansion, comprising a captive brass ball secured to a mounted brass ring by a chain. Ring mounted on rod with a wooden handle. The ball passes through the ring when cold but will not pass through after being heated. Ball dia 18 or 25mm as requested. It can also be formed in STAND type pattern.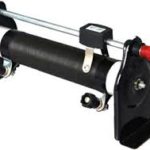 Rheostat
Rheostats are used as series resistors or potentiometers. Open slide wire type with a variety of resistance and current carrying capacity. Copper nickel alloys wire is oxidized to provide perfect insulation. It comes in various types of sizes, 6",8",10", 12" etc. They can be customized as per specific requirement also.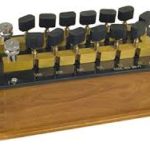 Resistance Box
Housed in box with brass knobs fitted. Provided with 4mm socket terminals. Accuracy +- 1% Range: 0.1 to 1, 1 to 10, 10 to 100, 100 to 1000, 1000 to 10000 OHMS. Also available till infinite range.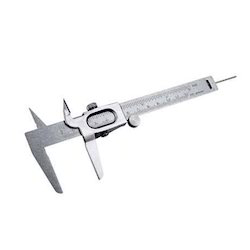 Vernier Calliper
Vernier Calliper, 12.5cm length. Available as Wheel Type & IME Type. Mostly chrome plated. Also available in S.S.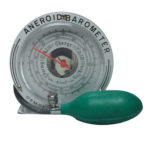 Aneroid Barometer-Demo
It is With 100mm dial graduated 28 to 31 inch of mercury and 960 to 1060 millibars. With plated blazel, cover glass and index plastic base approx 16cm dia. A very superior quality product for schools.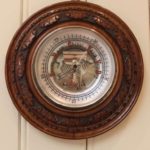 Aneroid Barometer-Wall Type
This Barometer is Hanging on Wall Type with front glass Diameter 10cm representing the rain, stormy weather, Dry & other conditions. It is Made as per Original 'Sundo's' Technology of German.
Ballistic Galvanometer
Ballistic Galvanometer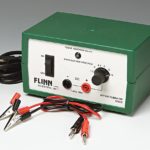 Battery Eliminator
Battery Eliminator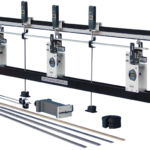 Bending of Beam Apparatus
Bending of Beam Apparatus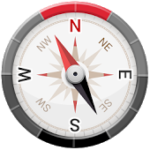 Compass
Compass is the most precise and performance optimized compass app available. It shows all cardinal points from the smallest to the biggest. This compass supports magnetic north and true north calculated using network or GPS location coordinates, which can be copied, shared and viewed in a map.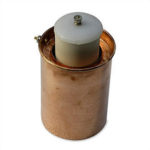 DANIEL CELL
Comprising a heavy-gauge copper outer vessel with an internal perforated shelf for copper sulphate crystals, a porous pot and an amalgamated zinc rod fitted with a wooden supporting cap. The zinc rod and copper vessel are each provided with a 4 mm. socketed terminal.

      In this cell E = 1.08 V approx.

      Working capacity 0.85 litre

      Size of copper vessel : 130 x 90 mm diameter approx.

      Size of porous pot : 150 x 150 mm diameter approx.

      Size of zinc rod : 150 x 12 mm diameter approx.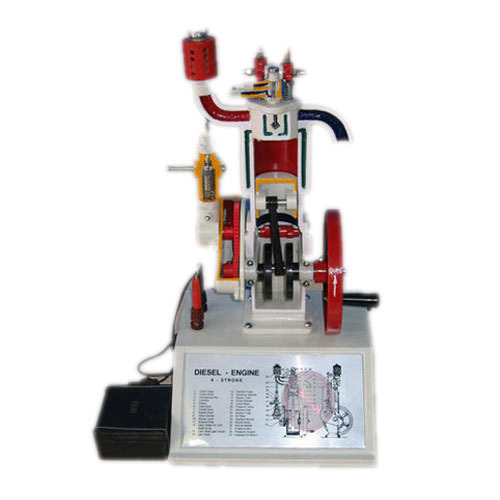 Diesel Engine (Four Stroke)
Diesel Engine comes in two types:Four StrokeTwo StrokeThe above product is nicely finished & export worthy quality. It isdemostration type with moving parts. Complete description is given onmodels key card.