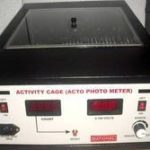 Actophotometer (Activity Cage)
This is an all Solid State instrument for monitoring spontaneous & induced Ambulatory activity of laboratory animals.Provided in a powder coated sturdy body with bakelite meters & superior quality design.
DIGITAL COLONY COUNTER
Features:
· 110mm Dia Magnifying Glass
· Audible Confirmation of each count
· Uniform glare free illumination
· Digital Readout from 0 – 999 (Model 361)
· Digital Readout from 0 – 9999 (Model 362)
· Digital Readout from 0 – 999999 (Model 363)
· Auto Marker pen & Wolffhuegel glass grid with focusing facility
Digital Friability Test Apparatus
Display : 3 Digital seven segment bright red LED Display
Accuracy : +/-1 Revolution
Range: 0-999 revolutions
Drums: two/one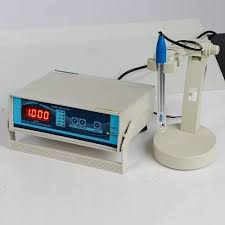 DIGITAL PH METERS
Measures pH & mV
Highly Stable and Accurate
Auto Temperature Compensation Facility
3 ½ Digit Display
Auto Polarity & Decimal Indication
Battery & Mains Operated Available
Slope Control
Rugged and Reliable design
ATC Facility (101)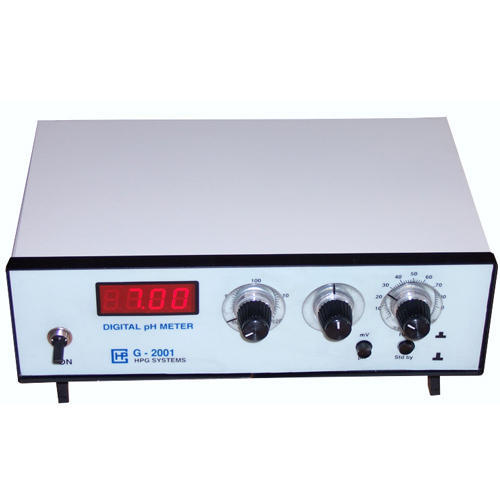 DIGITAL PH METER
Measures pH & mV

Highly Stable and Accurate

Auto Temperature Compensation Facility

3 ½ digit LED Display

Auto Polarity & Decimal Indication

Battery & Mains Operated Available

Slope Control

Rugged and Reliable design

Highly Stable and Accurate

ATC Facility (101)

Slope Control
Digital Tablet Disintegration Apparatus
Up & Down Speed : 25 RPM +/-2 RPM
Accuracy: 2%
Resolution: 1 Sec
Weight : 8 Kgsc (Approx)
Accessories: Dust Cover, Manual & Double Jar
 FUME HOOD
Fume Hood (Wooden Laminated Board with Granite Working Platform)
The work surface if fitted with small wash basic with good quality tap. A gas cock is also fitted for gas supply. A sliding made of toughened glass moves vertically up and down with concealed counter balanced weight. Chamber is fitted with 20W fluorescent light. Space underneath the work station is provided with storage compartment. 15/5 Amp socket with switches is provided for light and exhaust system, supplied with cord and plug to work on 220/440 volts 1/3 phase 50Hz A.C. Complete with exhaust system and stainless steel Deck & Duct to take out fumes. Various Sizes are available:- Working Chamber Size a) 90x60x60cm, b) 120x60x60cm, c) 120x75x75cm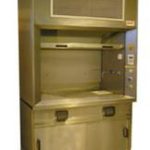 Fume Hood (Stainless Steel)
Fume Hood is made of Stainless Steel. 304 Grade from outside & 316 Grade from inside. The work surface is fitted with small wash basin with good quality tap. A gas cock is also fitted. Chamber fitted with 20W flourescent light. Complete with exhaust system & S.S. deck & duct to take out fumes.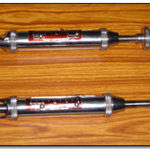 Hardness-Tester-Monsanto
The Monsanto tester was developed 50 years ago. The design consists of "a barrel containing a compressible spring held between 2 plungers". The tablet is placed on the lower plunger, and the upper plunger is lowered onto it.
Hardness-Tester-Pfizer
Hardness tester pfizer type is handy and portable instrument to test the hardness of the tablets which are used in laboratories to test the lot of tablets during its manufacturing process to observe the hardness of the tablets as per pharmacology standards.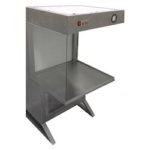 Horizontal Laminar Air Flow Unit
Structure made of 19mm thick ply board covered with sunmica from outside. WorkBench of perforated Stainless Steel. Clear Acrylic side panels.
The room air is taken through the pre filter, which traps larger size particles & increase the life of main HEPA filter.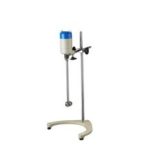 Laboratory Stirrer
Fitted with Electric motor having maximum speed up to 4000 R.P.M approx.
Fitted with chrome plated Road on a Heavy Cast Iron Base.
The height and angle direction of the Stirrer can be adjusted according to the requirement.
Stainless steel Stirrer Rod fitted with motor to give smooth funtion.
Supplied with speed Regulator.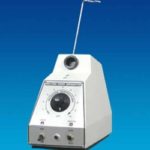 Melting Point Apparatus
This apparatus is useful in determenation of melting point of any substance in small quantities upto 300 DegC. It consists of an aluminium block which accepts three capillary tubes & mercury thermometer. The block is heated by two elements clamped to the sides.
The built in lamps provides uniform & shadowless illumination of sample tube which is viewed by magnifying glass.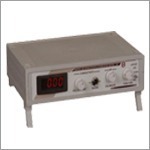 MICROPROCESSOR PH METERS 
16 X2 Line LCD Display
Measure pH, mV & Temperature
Auto Buffer Recognition Facility
Storage for 90 Samples
Printer Attachment Facility
MICROPROCESSOR PHOTO COLORIMETER 
Highly Accurate & Stable

Range 400 to 700 nm

16 X 2 Line Alphanumeric LCD Display

Printer Attachment Facility

Storage For 100 Samples

Soft Touch Membrane Keys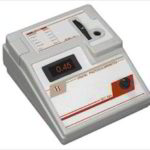 PHOTO COLORIMETERS
Stable, direct readout of absorbance

Compact & easy to operate.

Rugged, sturdy & reliable

Thumb wheel selection of filters

Pre - focused light source

Long life photo diode detector

1 ml sample size
POLARIMETER DIGITAL
The results can be displayed immediately in degrees ° or in the international sugar scale °Z. With the manual laboratory polarimeter P1000-LED, A.KRÜSS Optronic provides a classic device for simple laboratory applications and training.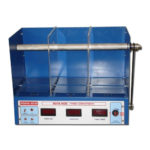 Rota Rod-2 Compartment
ROTA ROD is the instrument meant for studying the effect of diazepams on the muscle grip strength of mice. A versatile built with LSI chips is equipped with Four/ Two/Three compartments and Four/Two/Three independent 4 digits.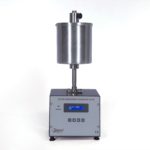 Rotating Drum (Kymograph)
A kymograph is a device that gives a graphical representation of spatial position over time in which a spatial axis represents time. It basically consists of a revolving drum wrapped with a sheet of paper on ehich stylus moves back & forth recording perceived changes of phemena such as motion or pressure.
Bottle Filling Machine
Bottle Filling Machine fills 50- 300 ml of any material
Tablet Making Machine Motarised
TAblet making machine 
. 5-10 mm tablet
. 120 tablet/per minute